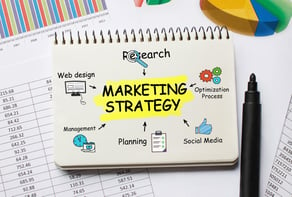 Public Relations...PR. Everyone in business agrees to its importance, yet the benefits are not always clearly understood. One of today's corporate worries is how to measure the value of communication and PR efforts?
The Barcelona Principles are one attempt to do this. They are gradually becoming accepted as industry-wide guidelines for effective PR and communications measurement. The aim of the Barcelona Principles is to move away from "fuzzy metrics" like impressions or clip counts that do not help give you any valuable insights into your communication programs. What the guidelines do is tell you how to set up measurable goals, suggest ways for measuring them, and provide ideas for how to put theory into practice.
I.e, Barcelona Principles: Don't just measure media results (like clips, reach, volume), measure impact on your target audiences (like attitudes, preferences, behavior).
One of the best ways to look at PR is as "the ultimate word of mouth." As Molly Borchers, Sr. Communications Strategist for Huffington Post says, "Having good media results are not all about quantity (number of articles or impressions). PR addresses more important questions like: Did media convey the message you intended? Did the messages reach the right audience?"
"Brands are built on what people are saying about you," explains Borchers. "It's not what you're saying about yourself. People say good things about you when (a) you have a great product and (b) you get people to spread the word about it."
For marketing people, advertising is easier to measure. They have leads and quantifiable metrics, such as click-through-rates and page views, which often look good in pie charts and on bar graphs. With advertising, you can measure how many people move through the funnel. With PR, it's less tangible.
What all this means is that PR can reach a large audience without the expensive cost of traditional advertising and marketing campaigns. Marketing Consultant Laura Lake says, "a basic definition of what those in PR do for companies, organizations, and brands is that they can help shape and mold their image. They utilize the right marketing strategies to allow your company to be heard and seen, whether that's through organic magazine spots or connecting a brand to other media outlets."
It's all about reaching your target market. Working with a PR team makes it easier for you to create a targeted campaign that will reach them. If your market is senior citizens, your PR team will design a campaign using specific magazines and media outlets known to be used by your target audience. "Whether it's a video marketing strategy or a social media influencer marketing campaign," says Borchers, "your PR team can connect you to the right people and media outlets, so you grow your company."
What a good PR team will do is:
Build Connections: Want to be featured on a channel for a commercial? Or how about a magazine or another media outlet? The best way to grow efficiently is to know specific people. Those in PR have connections with top media outlets that can allow for you to grow your brand efficiently and get the marketing you need. They pull off the majority of the work required to get your name seen.
Creating A Positive Image: Businesses, celebrities, non-profits, etc., will work with a public relations firm not just to promote something but to build a better image. Accomplished PR firms are trained to shed light on the positive attributes of your brand. Effective PR allows your brand to attain a positive image both online and offline, which can benefit your company for the long haul. A bad reputation only damages your potential growth for the future.
PR will always reach its intended target market to influence, but the future measurement will be intertwined with other sales KPIs and splashed across an all-infused dashboard that ultimately builds a buyer's journey or maps consumer sentiment...this is what the best digital PR firms do!
Businesses know that it's critical to serve the consumer in a new "express-lane" world of mobile apps. For digital PR agencies, it will be paramount to digitally map those touch points which lead to opportunities--not just via earned media URLs, but by all the omni-channel drivers that elevate a brand or customer experience.
Readers of this blog also found this topic very helpful: Social Media's Impact on News: Reliability Issues and Revenue Shifts
For more insights on Digital PR agencies and digital transition, please contact BridgeView Marketing. A 15-minute conversation is worth it!
Author: Mike Emerton, Founder, BridgeView Marketing