Amazon founder Jeff Bezos is the world's richest person, recently leaping past Microsoft's Bill Gates. Bloomberg values Bezos' fortune at $93.8 billion. Gates, worth $88.7 billion.
Amazon! It's on a course to be the world's first trillion dollar company. It's coming through your front door with Amazon Key, it's making movies (Amazon is now the second biggest provider of original content behind Netflix), it's purchased Whole Foods, getting into the prescription drug business, building wind farms, and dominating in The Cloud. Will Amazon take over the world? Alexa, Amazon's electronic assistant, is going to be the operating system for your life and it will be connected to the Internet-Of-Things.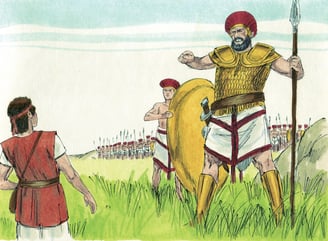 So, how can an independently-owned small business compete?
Download the Small Biz SEO Success Story: http://bit.ly/2tSoeQz
Causing even more concern for small business owners - in early November (2017) Chinese e-commerce company Alibaba took in more than $25 billion in one day. Amazon Prime Day, Black Friday, Cyber Monday combined last year got about 30 percent of that. Cyber Monday last year (2016) in the United States yielded $3.45 billion in sales. This year (2017) Forbes reports that it hit a new record of $6.6 billion, making it the largest online shopping day in U.S. history. Mobile sales set a new record as well, representing 33.1 percent of revenue (24.1 percent smartphones, 9.0 percent tablets). Smartphone revenue grew 32.2 percent from last year, reaching $1.59 billion, a new all-time high. With online indicators such as these, how does the future look for local business?
Surprisingly bright! According to the National Federation of Independent Business Small Business Optimism Index, overall sentiment is still the best it's been since late 2005. How can this be?
When Walmart, Target, and other retailers became mega-chains, locally owned independent shops were challenged to compete. Amazon came onto the field and store were left vacant across the nation. But today, tables are turning. Circuit City and Borders have gone bankrupt, and Office Depot and Barnes & Noble are trying to remain solvent. Now, it's giant retailers that are struggling, mainly because today's consumers (especially millennials) have a distaste for anonymous, generic outlets and are more likely to choose a personalized shopping experience.
The best option a small business has, if they wish to compete with Amazon, is to beat them on the personalized level. While Amazon may be quickest, they will never have a "personality" on Twitter or be a trending sensation with unique viral content on Instagram — this is where small retailers can stand apart. Owning the customer experience and branding it is the best chance a small retailer has to capture a sale.
As explained in a recent article by Jason Duff in Forbes, small businesses need to provide what no behemoth retailer can:
1.) Experiences that engage the senses: The Peach Tree Boutique captured the hearts and minds of children. The store featured a children's room filled with books, toys and unique gifts surrounded by a 32-foot neon light rainbow and real yellow brick road.
2.) Customize and personalize: Consumers don't only want to touch and see the merchandise they buy, they also want to own something that feels unique to them. City Sweets & Creamery, makes custom cakes that not only personalize who the cake is for, but how the cake looks. For example, a recent customization is a Golden Girls-themed cake for someone's 55th birthday.
3.) Buy local: Farmers' markets have grown while traditional grocery stores have lost market share. The craft beer scene has exploded while Miller and Budweiser struggle to catch up. People want to buy local. A coffee shop sources its beans locally. Two local restaurants partner with a local creamery to incorporate its cheese in their dishes. A local pizzeria offers a pizza topped with potato chips that are made locally.
Wise shoppers want to know where their products come from, as well as how they are made. Local products are more unique and offer more value as gifts. And the stories attached to local items give a sense of place, history, and create little legends.
Small Biz vs. Amazon- A Survival Guide
Small businesses have a giant ally in their battle with Amazon, as well as other "big box" stores -- the ally is Google. Yes, the behemoth, Google is on their side. Small businesses can indeed rank higher than larger competitors if they target the correct keywords.
For example, if you are selling cashmere scarves you do not want to compete for the SEO keyword, "cashmere scarves." This keyword is too competitive for a small business and getting it ranked so your company shows up on the first two pages of a search, is next to impossible. However, with just a few tweaks, small businesses can take the same competitive keyword and turn it to their website optimization advantage by adding locations such as city, town or region in the keyword phrase as well as add an adjective. For example:
Best cashmere scarves in Hooterville

Missouri

Low cost cashmere scarves in Hilldale Mass

Cashmere scarves The Shire, Middle Earth
Try it yourselves: A simple Google search on "cashmere scarves" yields: Nordstrom, Macy's, Neiman Marcus and Amazon within the organic, Top 10 (below the ads) search listing.
Now try Googling "best cashmere scarves Boston Mass." You will find the Top 10 organic search dramatically changes in the favor of these small businesses:
Small businesses must focus on the fact that Google ranks web pages--not websites. By doing this, Google presents the best "page" for a search query-- regardless if it's Harrods or Hooterville. Small businesses need to create high-quality content that is closely related to the long-tail phrase keywords they want to be locally found under.
The second tactic to get on the first page of an organic search is to acquire good-quality backlinks from third-party sites. Keep in mind that these third-party sites include links because they are aware of the company and product they are linking with. So it becomes imperative that an awareness campaign be created to amplify the products and services which need to be listed on the first page. Accomplishing an awareness campaign involves a good marketing campaign to make sure the content gets seen by the right people i.e. high-ranking websites and those involved actively in social media.
An innovative marketing agency takes time to build personal relationships with customers in a unique way that large companies can't duplicate. And keep in mind bloggers are another powerful way for targeting backlinks (that's why we linked our small business, Boston Mass companies). The net result is that regional customers are more likely to respond and engage, with small business through these third-party backlinks and social media endeavors.
People like to shop where they are recognized and where their preferences are understood and remembered. So make your webpages personal with well thought out keywords, if you want to beat the highly impersonal Amazon.

Download our small business case study to see how General Linen increased online form registrations 30% -- year over year: http://bit.ly/2tSoeQz
Author: Mike Emerton, Founder, BridgeView Marketing